Step 1 Connect the Monitor.
Plug the HDMI cable into the HDMI2.0 port of Station M1; plug the other end of the HDMI cable into the monitor.
Step 2 Connect the Input Devices.
Mouse & Keyboard, Remote Control and Gamepad are supported. All USB ports are available for Wireless Mouse, Wireless Keyboard and Gamepad.
Step 3 Connect the Power Adapter.
Connect to power via Type-C cable; it will be automatically on.
Step 4 Set the Setup Wizard.
Set language, time zone, screen zoom, network, and experience the system immediately after setting.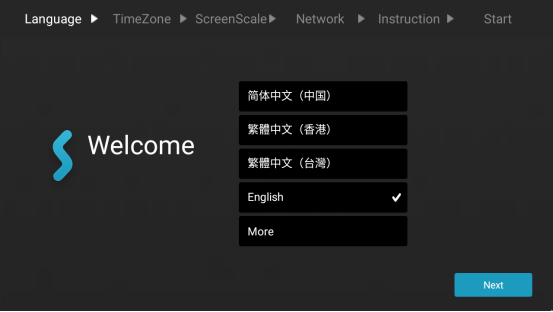 In Network settings, you can select Wifi Settings or Ethernet Settings.
Wifi Settings:

Select the Wifi network and enter the password; click OK.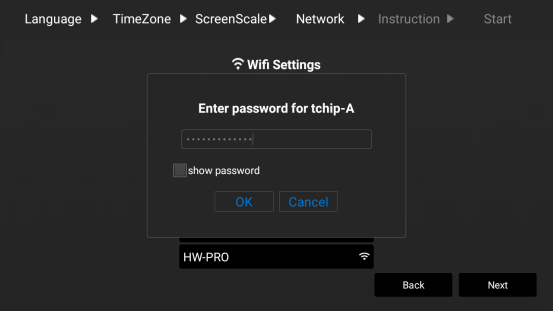 Ethernet Settings:

(1) Plug the Ethernet cable into the LAN port.
(2) Select Ethernet Settings. After the network is normally connected, you can view the MAC Address, IP Address, Gate, etc.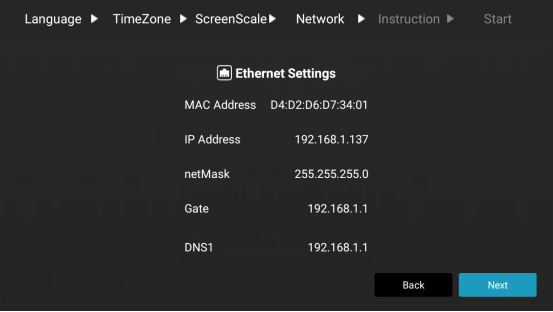 Note: After entering the system, you can set the network, display, sound, language and other settings in Settings.