Thanks for all participation and congratulates the winners!
Winner list:
Congratulations!
Hope you all enjoy this magical mini M1!
You are not the one?
Don't be sad.
Buy now with the good price.
PS: We will have other special activities in the near future.
Please stay tuned!
_____________________________________________________________________
Christmas is coming!
Christmas Giveaway comes!
This time, we will give away a batch of Station M1 (totally FREE).
If you are willing to share, come and join us, at once!
Rules
1. Valid Date: 2020.12.18 - 2021.01.09
2. Applicants need to submit info in this topic.
Eg:
Name: XXX (real name or forum ID)
Reason: XXXX (whatever you want to express)
Contact: E-mail: XXX@XXX
P. S. Following our social media accounts will increase the chance of winning.
3. If the application is approved, the forum administrator will contact you to arrange free delivery.
Station M1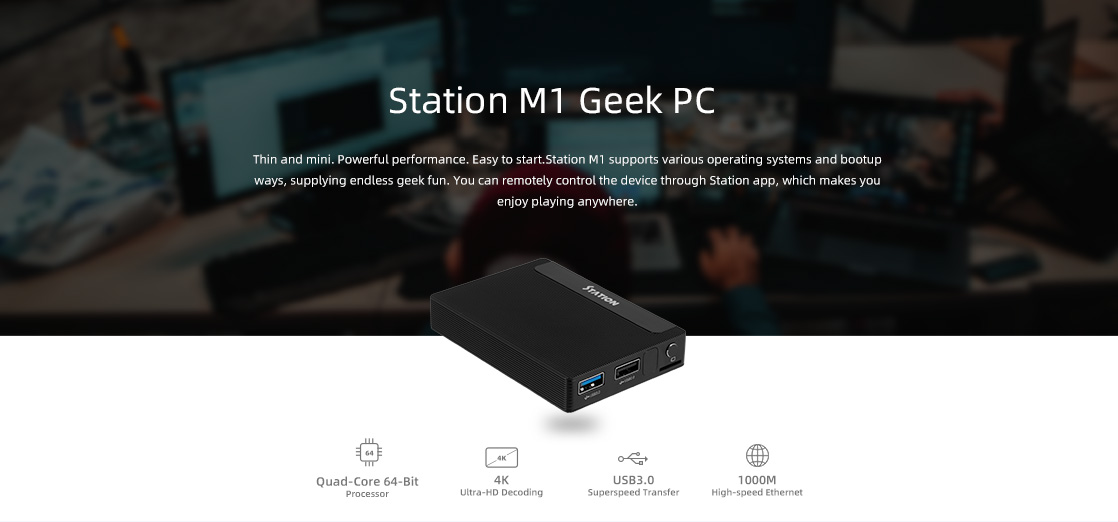 Thin and mini. Powerful performance. Easy to start. Station M1 supports various operating systems and bootup ways, supplying endless geek fun. You can remotely control the device through Station app, which makes you enjoy playing anywhere.
Learn more about Station M1:
If you want to experience at once, enjoy the Special Christmas Offer we provide for you.