Thanks for all participation and congratulates the winners!:P
Winner list:
Congrats again!:lol
We will have other special activities in the near future.
Please stay tuned!
_____________________________________________________________________
We will give away a batch of Station P1 for free in order to attract more like-minded creators to play Station P1 together. If you love creating and are willing to share, come and join us, at once!
Rules
1. Application Date: 2020.10.16 - 2020.11.14
2. Applicants need to submit application reason (why, how, etc.) in this topic. The more sufficient the reason, the greater the chance of passing.
Eg:
Applicant: Free (Real name or Forum ID)
Application Reason: Digital product enthusiast, like to make and develop some gadgets, and often share some personal experience and summaries in forums and blogs. I want a Station P1, to try to build a family movie library, or use it as a mini PC to make some new things.
Purpose: To build a family movie library
Contact: E-mail: XXX@XXX
3. If the application is approved, the forum administrator will contact you to arrange express delivery(free).
4. After receiving the product, the applicant needs to submit reports (not less than 3) on Station forums. The contents must be original, such as software and hardware function evaluation, serialization of tutorials, project process, feelings/experience, etc.
Introduction
Metal case. Mini and portable. Easy to start.
Equipped with Station OS(Firefly Geek System), Station P1 lets you switch between Desktop mode and Media mode for effortless switching of work and entertainment.
Android, Ubuntu, Phoenix OS and other different systems are also supported.
Specifications
More Geek Fun
Station Mini Program
Firefly launched the Station Mini Program "Station Geek Gathering". After binding the device, you can perform remote download, remote control, remote movie playing and other operations — to control the device anywhere anytime.
Remote Download
You can download ftp links, magnet links, and BT links to the device with only one click through the mobile phone, which is fast and convenient.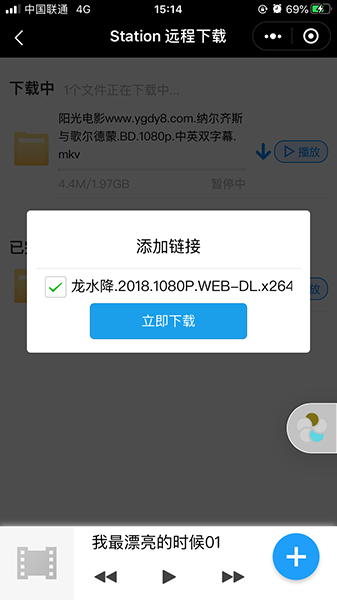 Various Bootup Ways
TF card, EMMC, SSD, U disk can be used, making bootup more convenient.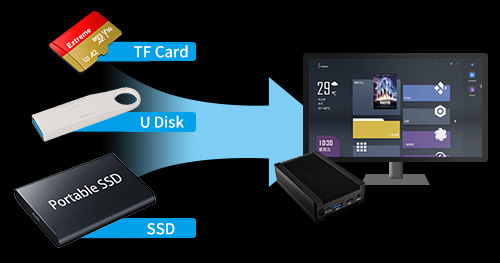 Geek Open Source
Wiki tutorials, SDK, tech docs and dev tools are provided, letting you DIY creatively,
create more possibilities.
Resources
【Station M1 Geek PC】
Station M1 Geek PC, a new mini PC of Station series in good price and with high cost performance is coming soon — it is thin and mini, has powerful performance and is easy to start. Please stay tuned!