The Aurora Store is a popular open-source client of the Google Play Store, allowing users to search, download, and update Android apps and games on any device running Android 5.0 and above.

The app's main highlight is that it doesn't require GAPPS, MicroG, or Google services of any kind.
Originally a fork of the Yalp Store, the app was later rewritten from scratch to offer a modern UI with Material Design.
The team behind Aurora Store is working on a major update that improves the app discovery and brings the user interface a step closer to the Google Play Store.


As you can see in the screenshots below, the new UI is clearly inspired by the Google Play Store, focusing on making it easier to discover new apps. The old Home, Updates, Categories tabs have been replaced by the Apps, Games and Updates and there's now a floating search button instead of the top search bar.

We also see new columns such as"For You,""Top Charts,"and "Editor's Choice,"along with proper app categories.

Works very well for both Android and AndroidTV firmwares.
Make sure to get an airmouse remote for easy operation.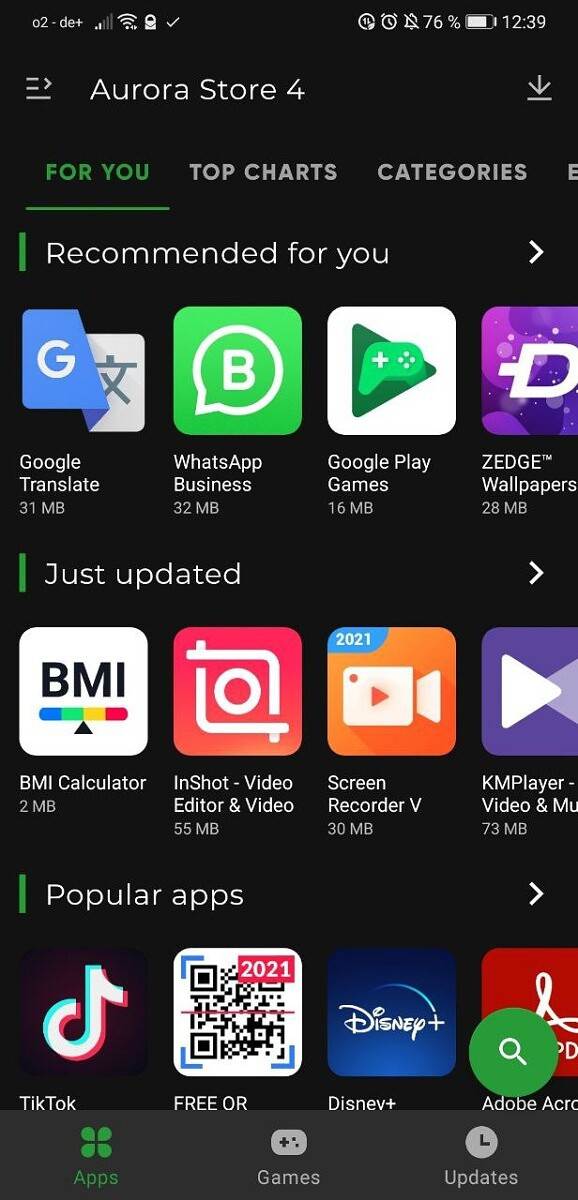 Download Link
https://auroraoss.com/AuroraStore/Nightly/